The Portuguese coast known as the Algarve offers much more than sun and sea and well away from the resorts of the south, the little-known west coast is a walkers delight. The area is a mecca for surfers, sunseekers, and nature lovers. Some of the best beaches of Portugal can be found in the Vincentina Coast.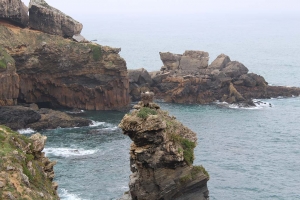 The walk has been carefully researched and will be appreciated by those who want to enjoy one of Europe's most celebrated coastal scenes but away from the crowds. The green-blue trail-markers directed you along unpeopled cliffs… When walking here, you're high on cliffs and get views all the way down the coast. Then, you can head down to beaches, with very clear water. This coast is for those who love the great outdoors and tranquility.
The sunsets over the Atlantic are superb, and by day the plentiful sunshine shows the colours of the landscape to best effect. From hotel to hotel you will discover in each stage the coastal vicentina road mixed with the trilho de Pescadores (old fishermen path). In each stage you will find a nature landascape, with sandy beaches, small fishing villages. The overnight takes place at small locations, with a variety of local inns, apartments with pool.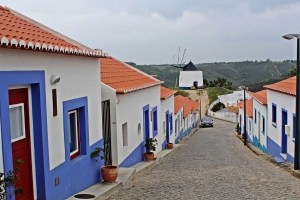 Meet the local people in a unique destination, and do not forget the cuisine. There's a bit of everything here… from the grilled meats (the Portuguese chicken barbecue has often appeared as one of the most distinct dishes worldwide), seafood, the fresh fish…
For a relaxed week of walking in the Portuguese sun on a great new coastal trail, look no further! We help you, with detailed maps, local and emergency support, all accommodations booked and luggage transported for you, some real vacations. Portugal has countless treasures to discover and this is undoubtedly one of its biggest pearls.