Our Incoming Office for the Way of St James is at Peregrino Street, 23, Sarria, increasing ours Head Office in Vilagarcía de Arousa and making available to its collaborators and customers a cozy workspace, with an easy accessibility, at street level.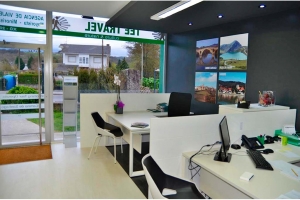 Communication between us and our clients is fundamental aspect of our business. We recognise the importance of working closely with our clients and our knowledgeable staff are on hand to help you. Whatever your travel requirements, Tee Travel has the right solutions and skills to ensure all elements of your travel planning are a success. Also we have a qualified and committed staff fluent, capacity for immediate reaction. We work only with the best guides and other service providers to ensure all our guests receive our best possible service at all times.
We constantly update our knowledge through inspection and familiarisation trips and seminars…All with a view to designing our clients' tailor-made holidays and providing them with our experience in the incoming.
 Our philosophy:
Devotion and care in the design, preparation and presentation of all our programmes.
Personalised monitoring of each holiday with a 24-hour emergency telephone available 365 days a year.
Provision of practical material to illustrate our programmes: maps, descriptions of the route and resort, plans, etc.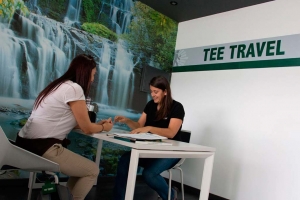 Let us know your needs, wants and wishes… we are at your service to offer you walking holidays along any section of the pilgrims' routes that you choose.
 Our Incoming Office is in Sarria. We're in a rural environment so our business represents a very important alternative regarding local employment opportunities.
Sarria is there the beginning of the mythical last 100 kilometers of the Way of St. James; walking that final 100 kilometers from Sarria to Santiago would satisfy the minimum requirement to receive a compostela, the Latin document certifying that we had completed the Camino.