The Ministry of Development set out minimum services for the today's strike across Catalonia.

We inform you of the latest news about the minimun services. Read on!
The Ministry of Development of Spain have set out a general strike but minimum services are guaranteed in the Autonomous Community of Catalonia.
Public transport
In line with minimum services decreed by the ministry, the various public transport operators in the city are running at least the following services:
Rodalies and Regionals de Catalunya trains
Metro and buses operated by Transports Metropolitans de Barcelona (TMB), Tram and FGC train services
inter-urban transport
Flights
Until now, 57 flights have been canceled, most of them were operated by the Vueling airline. You can follow the news in the official Twitter of AENA.
Follow the official Twitter accounts
The Ministry of Development has posted on its Twitter the official accounts of the services that are affected so you can check the evolution of the strike.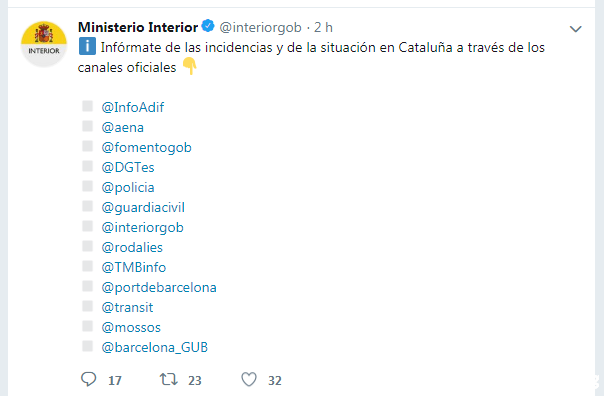 Remember! Although Catalonia is on general strike, minimum services are expected to function normally